Exiting Your Business Doesn't Have to be Overwhelming:  Some Common Questions about Succession Planning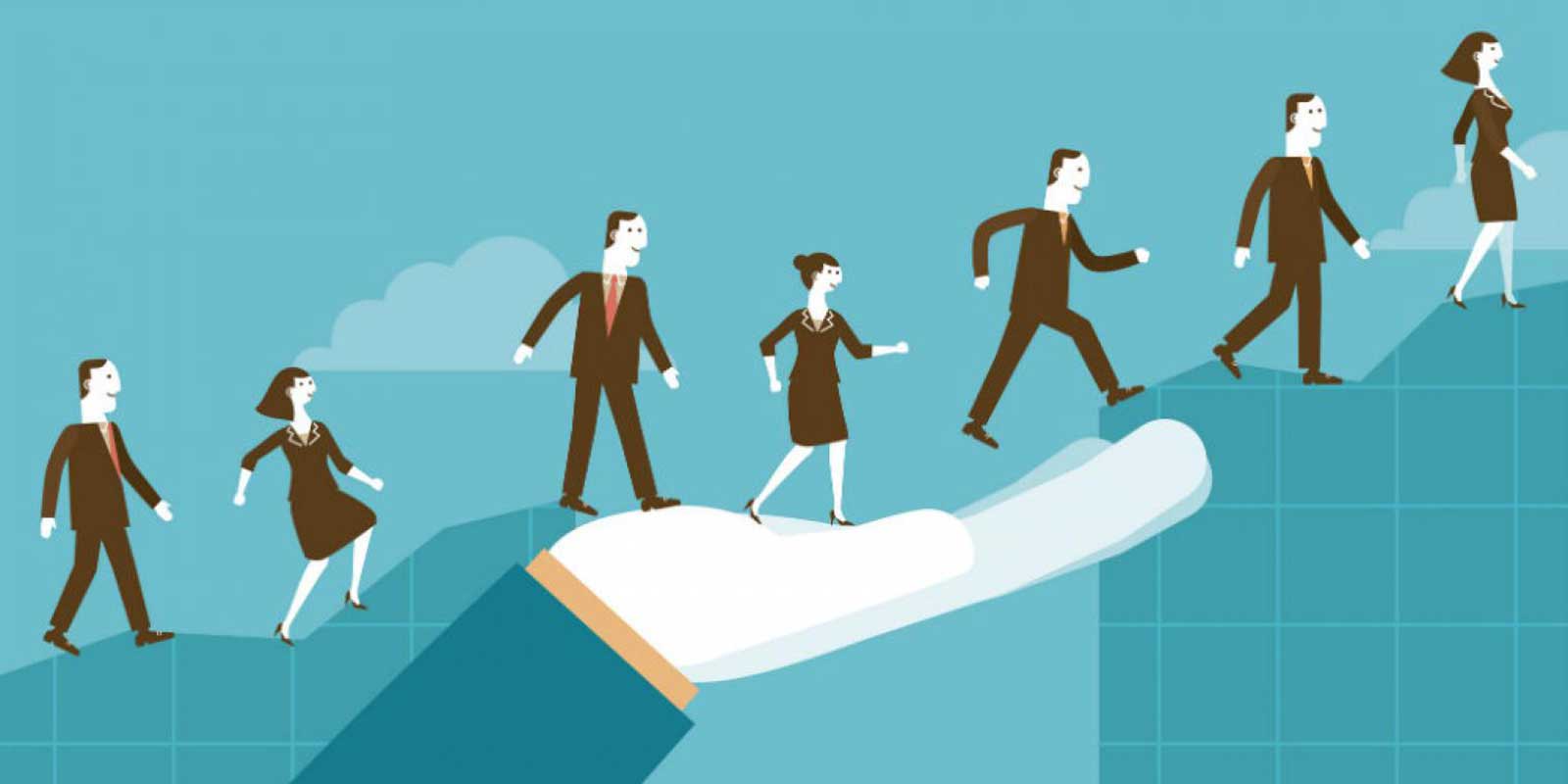 By Jonathan Lapine CPA, CFP®
For many business owners, that bittersweet moment after you've exited your business is not difficult to imagine. Being able to take long, uninterrupted vacations, attending grandchildren's sporting events and knowing that the next time an angry customer calls it won't be you on the receiving end. On the other hand, it's also common to wonder how you'll handle a different kind of "empty-nest", watching a business that has been a part of your family become someone else's opportunity.
While a business owner must wrestle with the emotions that come with their personal departure, it's incredibly easy to feel overpowered by the ambiguous effort of getting there. It can become easier to keep doing what you've always done – and are really good at – while putting off the planning needed to design your exit. It's incredibly easy to rationalize, isn't it? "If I don't deal with this problem, I won't have a business to exit from!"
The truth is, there isn't a one-size-fits-all checklist to a successful exit. Everyone has heard (and watched) failed attempts from friends, family and neighbors, which can make envisioning one's own exit paralyzing. While incredibly common, it doesn't have to be that way. Below we've outlined answers to some common questions we hear when consulting with small businesses about their succession plan to help you on your way.
What Should an Exiting Owner be Thinking About When Imagining Their Exit?
We've found that the biggest variable to solve for is what the owner needs out of their exit on a personal level. You could sell a business for a fair price, but if you're not fulfilled financially or otherwise, it won't work. What does the exiting owner want their lifestyle to be upon exiting the business? This refers not only to the monetary component (e.g. monthly spending desires), but also whether one envisions a swift exit vs. a progressive transition. Understanding what the owner needs to walk away with is crucial to designing a transition that leaves all parties satisfied.
Selling a business does not need to be a zero-sum game where one side wins and the other loses. Designing a fair deal that avoids resentment is the best way to ensure a business flourishes beyond the transaction and is in the best interest of all parties. That requires the exiting party to be clear-eyed and decisive about their desires and intentions.
When Is the Right Time to Sell?
We've seen instances where an owner feels like they are getting a "good deal" for their business and jumps at it. Few know your industry as well as you. While one certainly needs to consider the ebbs and flows of the market for their business, impulsive exits when one hasn't done the homework can be a recipe for disaster.
Well-designed succession plans are more commonly started as far as 8-10 years before the owner's exit. This runway allows for an orderly and intentional transition that's clear for both employees and clients. It also allows the seller to make their business look as attractive as possible. Buyers will often look to 3- or 5-year averages on metrics, so strong growth trajectory on the top and bottom line can attract more buyers and better offers.
What are Common Methods to Exiting a Business as an Owner?
The three most common ways we see to exit a business are: External Succession (selling to an outside party), Internal Succession (selling from the inside to other owners/employess), or Acquiring a Successor (buying a business that has a pool of potential buyers). Many variables exist that help determine which of these methods is the right path for an owner, including time horizon for Owner's exit, buying interest within current ownership/employee pool, and availability of financing, among several others.
There is, of course, a fourth way to exit a business: Shutting the doors and liquidating. Sometimes this is the destination despite other aspirations. This most commonly becomes the path for folks who may have waited a bit too long, or expect to work in an ownership capacity forever.
How Can I Understand How Much My Business/Ownership Stake is Worth?
Ah, the ever-allusive business valuation. In short, a business is worth what a buyer is willing to pay for it. Sometimes market dynamics can influence the value depending on geography, competitive landscape, nature of business, etc. Other things that influence valuations are sales/profit trajectory, professionalization of the business (i.e., how replaceable the owner is), and the recurring nature of revenues. In our experience, factors of revenue (e.g., 2X revenues) can sometimes be overly simplistic. Most buyers today strive to understand profitability by using earnings- and cashflow-driven factors (e.g., EBIDTA).
We believe in many instances, even (especially) when families are involved, performing a third-party professional valuation is worth considering. In the event of Internal Succession, having not only a point-in-time valuation but a formula that can be used to determine subsequent share price – likely over a number of years – is key to avoiding conflict between buyer and seller.
Lastly, the devil is in the details when it comes to sales price. Buyers can be creative in modeling deals whereby they come in with the highest offer but use terms to make that number less achievable. For example, a buyer could come in with a big offer to buy your business, but attaining that price requires a lengthy "earn-out" in which any lost customers will reduce the payments. Understanding the value in after-tax rather than gross terms is also key. In summary, it's not all about one big number when understanding what you will walk away with.
So, how do you get off neutral and start designing your path? Utilizing professionals with experience helping businesses transition is a great place to start. While executing a transaction will likely require opinions/advice from Accountants and Attorneys, a Financial Planner can help you understand what you'll need from your exit and is often a great place to start.
Certified Financial Planner Board of Standards, Inc. (CFP Board) owns the CFP® certification mark, the CERTIFIED FINANCIAL PLANNER™ certification mark, and the CFP® certification mark (with plaque design) logo in the United States, which it authorizes use of by individuals who successfully complete CFP Board's initial and ongoing certification requirements.
Fee-Based Planning offered through W3 Wealth Advisors, LLC – a State Registered Investment Advisor – Third Party Money Management offered through Valmark Advisers, Inc. a SEC Registered Investment Advisor – Securities offered through Valmark Securities, Inc. Member FINRA, SIPC – 130 Springside Drive, Suite 300 Akron, Ohio 44333-2431 * 1-800-765-5201 – W3 Wealth Management, LLC and W3 Wealth Advisors, LLC are separate entities from Valmark Securities, Inc. and Valmark Advisers, Inc.
This material has been prepared for informational purposes only, and is not intended to provide, and should not be relied on for, accounting, legal or tax advice. The services of an appropriate professional should be sought regarding your individual situation.